On the anniversary of the start of the levy, the environmental protection tax strongly contributes to the reduction of pollutants
---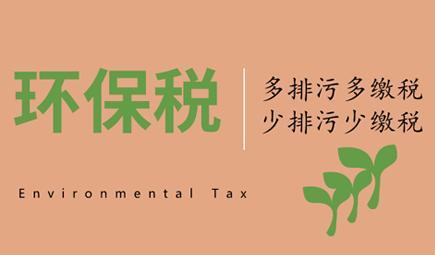 As my country's first comprehensive tax that embodies the "green tax system", the environmental protection tax has steadily realized the "fee to tax" pollution discharge fee and successfully completed the first year's collection, providing a new impetus for my country's ecological civilization construction.
According to the person in charge of the Property and Behavioral Tax Department of the State Administration of Taxation, through continuous collaboration between the State Administration of Taxation, the Ministry of Finance, the Ministry of Ecology and Environment and other departments, the conversion of taxes and fees has been smoothly and smoothly completed. Data in the first three quarters of 2018 showed that a total of 764,000 taxpayers across the country successfully completed tax declarations, with a total declared tax amount of 21.84 billion yuan, of which tax deductions amounted to 6.86 billion yuan.
From the perspective of taxable pollutants, in the first three quarters of 2018, air pollutants were taxed 13.5 billion yuan, accounting for 89.8%, of which sulfur dioxide, nitrogen oxides, and general dust accounted for 85.7% of the taxable air pollutants; A tax of 1.06 billion yuan was levied on water pollutants, accounting for 7.2%; a tax of 470 million yuan was levied on solid waste and noise, accounting for 3.0%. Major polluting companies contributed most of the tax revenue.
Liu Shangxi, president of the Chinese Academy of Fiscal Sciences, believes that the environmental protection tax starting from the "pocket" is conducive to achieving China's emission reduction targets for key pollutants, promoting economic restructuring and optimization and the transformation of development patterns, and enriching the government's environmental governance and protection. The means to give play to the overall synergy of ecological construction.
Gao Ping, a professor at the Central University of Finance and Economics, said that as a comprehensive environmental tax, there are very limited international experiences that my country's environmental tax can learn from in the specific collection and management process. The scope of environmental protection tax collection covers several types of different pollutants, and the collection and management work is relatively complicated. It should comply with the requirements of the times to improve the government's governance capabilities, and seek more information-based modern collection and management methods that are compatible and matched with my country's tax system.
"Environmental protection tax, as a regulatory tax, can play its role, in addition to the nominal tax rate, it is inseparable from the intensity of collection and management." Gao Ping said, facing the difficulties of cross-departmental supervision and cooperation, corporate credit information and environmental protection information may be misleading and taxable. For issues such as a small range of pollutants, it is advisable to increase efforts in the next round of reforms to achieve professional taxation collection and management, so that environmental taxes can better facilitate economic and social transformation.